When school opens next month in Fairfax County all students and staff will be required to wear masks inside, regardless of vaccination status.
From NBC Washington:
>>>"Masks will be worn at all times by both staff and students indoors and on school buses, but are not required when eating or when outside during recess, PE, or other activities," FCPS said to families. "Universal masking is a critical factor in ensuring all students can return to our buildings, especially when social distancing is not possible and not all our students are eligible yet for vaccinations."<<<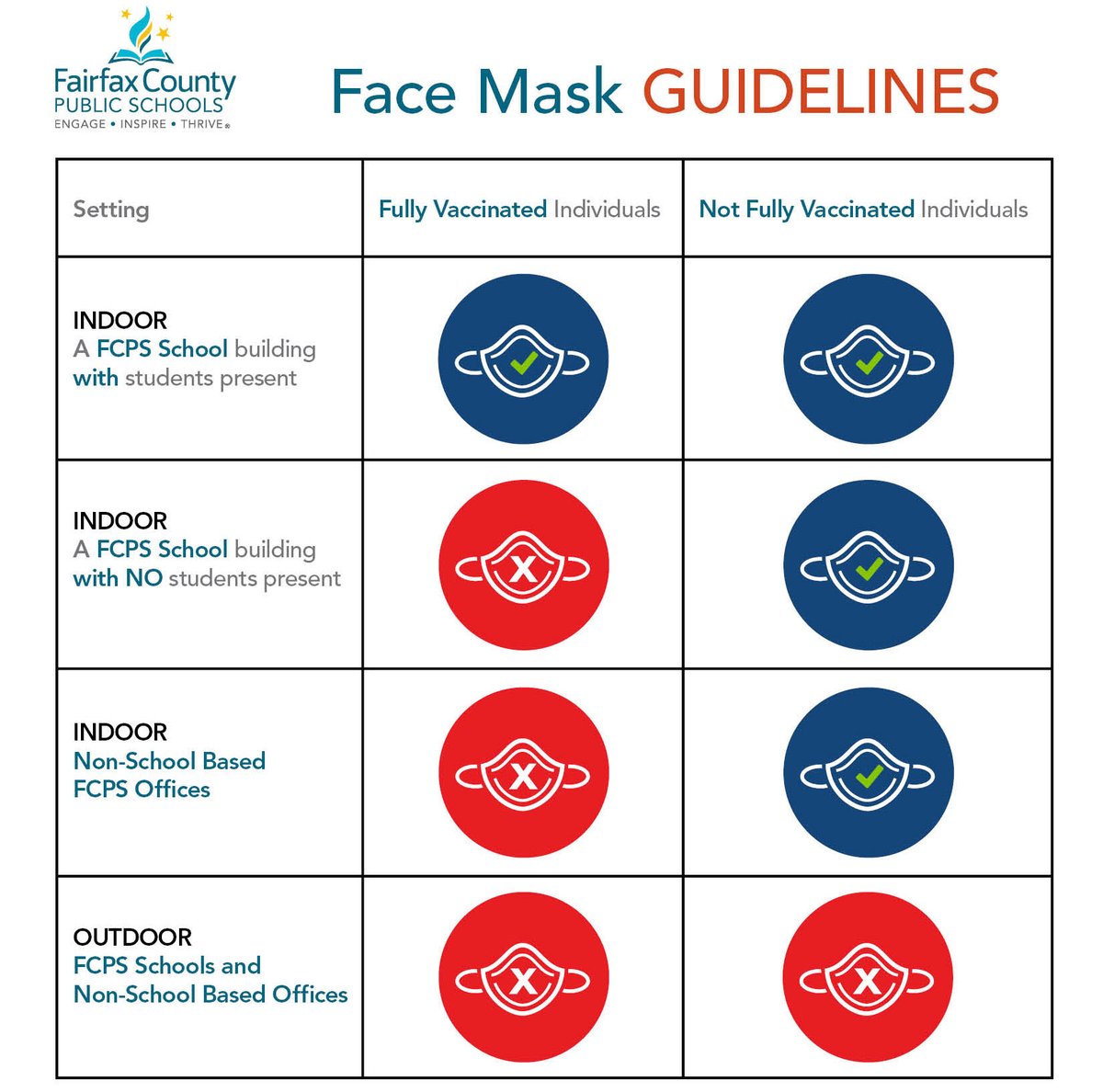 Montgomery and Prince George's Counties in Maryland have announced their school systems will also require masks. It is expected that the other Northern Virginia public school systems (including Loudoun) will soon issue similar rules for mask wearing.
Governor Northam is reviewing the CDC's recent guidelines and will decide if he will reinstate mask-wearing mandates across the commonwealth. More details here.