As the number of COVID cases decreases and the number of Virginians vaccinated against the virus increases, the Governor has decided to relax a few of his imposed restrictions. These changes will take effect on Monday, March 1st.
From the Governor's website:
Social gatherings: The maximum number of individuals permitted in a social gathering will increase from 10 to 25 people for outdoor settings, while remaining at 10 persons for indoor settings.
Entertainment venues: Outdoor entertainment and public amusement venues will be able to operate with up to 1,000 individuals or at 30 percent capacity, whichever is lower. If current trends continue, these venues may be able to operate at 30 percent capacity with no cap on the number of people permitted to attend starting in April. Indoor entertainment and public amusement venues must continue to operate at 30 percent capacity with a cap of 250 people. All entertainment venues were previously limited to a maximum of 250 individuals.
Dining establishments: The on-site sale, consumption, and possession of alcohol will be permitted until midnight, extended from 10:00 p.m. All restaurants, dining establishments, food courts, breweries, microbreweries, distilleries, wineries, and tasting rooms still must be closed between midnight and 5:00 a.m.
Overnight summer camps: As of May 1, overnight summer camps will be able to open with strict mitigation measures in place. Registration can begin now.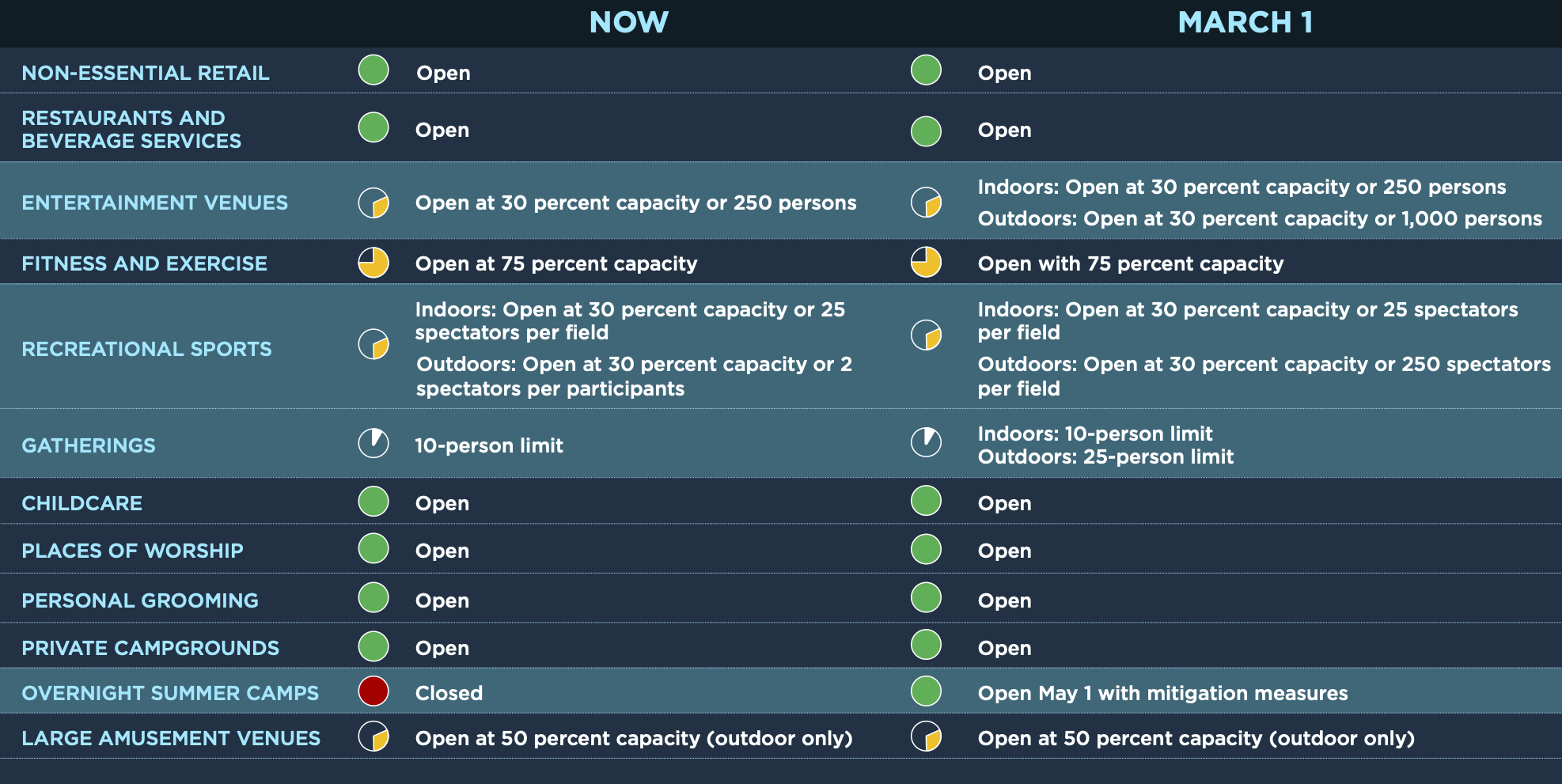 More details here.